Whiskysniffare: Micke, Kent, Rikard L, Rikard A, Kjell, Bengt, Ove
Värd: Rikard A.
Mat: Kycklinggryta med ris och sallad.
Full koncentration och hyggligt städade grabbar.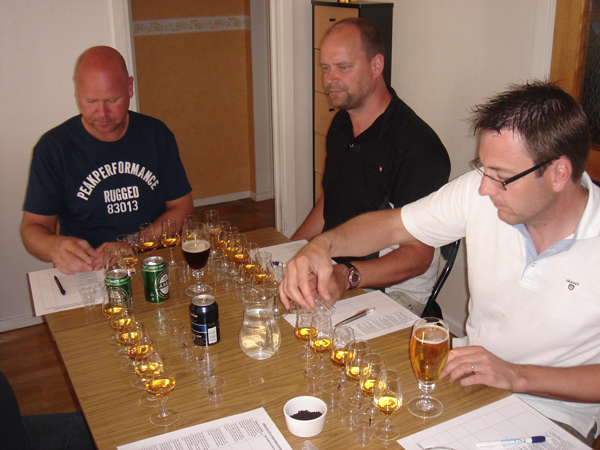 Ja vad faan doftar det här då…..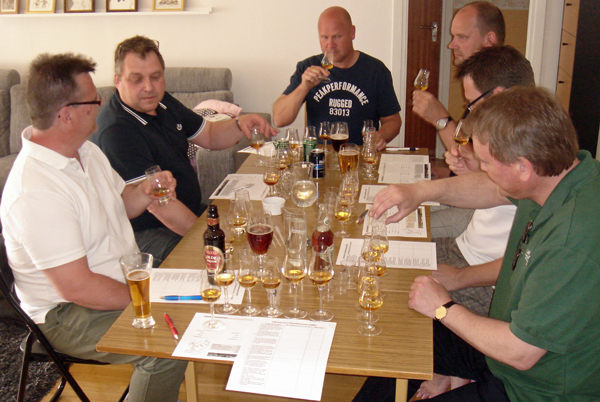 Dagens värd Rikard A.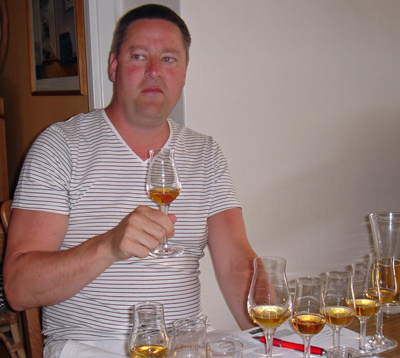 Provning hos Rikard A. är en blindprovning med Speyside som tema. Vi provar 6 st olika whisky där vi endast får veta doft och smaknoteringar enl. nedan och utifrån det försöka gissa vilken whisky det är.
1. It is an excellent, easy drinking, aperitif Speyside, with a light, floral and pleasantly malty nose. Light-bodied and delicate, with vanilla fudge, apples and lemon on the palate. The finish is medium in length, with honey and lingering malt.
2. More brittle toffee notes, oranges, nuts, and a hint of mint. With clotted cream fudge, oranges, and a hint of peat. The medium finish offers citrus fruits, gentle spice, vanilla and a hint of spearmint.
3. The nose offers cream, spice, toffee apples and honey. Medium bodied in the mouth, this whisky displays fudge, butter and lots of spice. The finish is quite long, with oak and late lingering dry spices.
4. Nose: intense oloroso sherry with some toffee flavours. Red fruits, apples and grapes. After warming up, it gets 'darker' and meatier.
Mouth: the sherry again, honey and dark sugar. Raisins. Lots of spicy stuff as well (chili, ginger).
Finish: there's liquorice, pear and milk chocolate. Becomes oakier and much drier.
5. Nose: A fresh summer-like medley of floral and sweet spice aromas enhanced by gentle notes of toasted oak.
Taste: Smooth and silky with the sweetness of soft fruits and honeyed flowers balanced by a dry oak.
Finish of considerable length with notes of ginger and hazelnuts.
6. Nose:  Elements beautifully combined. Depth of flowery aromas. Very light touch of fresh peatiness. Some sweetness and a hint of sherryish oak and honey.
Body:  Firm, smooth
Palate:  Flowery & sweet at first, then developing peach-stone nuttiness and some chocolate.
Finish:  Dry, appetizing. Very long, with interplay of sweet and bitter flavours, Cremé Brulee.
Då det finns ett antal olika tillverkare och utgåvor i Speyside så blir det ett knepigt uppdrag att hitta rätt och det kommer fram ett flertal förslag. Nedan finns även lite noteringar om vad vi tyckte.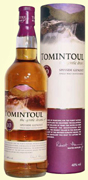 1. Väldigt dominerande honungsdoft viss fudge väldigt lätt, något fadd. Något blek. Gissas på Cragganmore, Balvenie men det visar sig vara Tomintoul 10.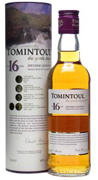 2. Citrus, toffe, jordig och svag rök. Vi är lost…. är en Tomintoul 16.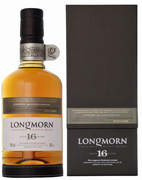 3. Vanilj, honung lite fruktighet med en svag doft av spya! Hamnar nog sist i detta startfält. Är en Longmorn 16, vilket är lite av en besvikelse då denna utgåva är ersättaren till Longmorn 15 som var en riktigt riktigt bra whisky.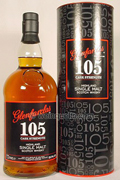 4. Nu börjar det bli glada tillrop när vi börjar sniffa på denna. Toffe, sherry och russin med lite inslag av rök. En av favoriterna. Här är vi ganska överens om att det är en Aberlour men ack så fel vi har, det är en Glenfarclas 105!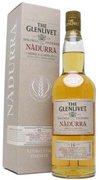 5. Svag honung, fruktig och ganska fyllig svag ek. Nu är Kent säker på att detta är en Glenlivet Nadurra vilket han har helt rätt i.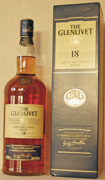 6. Honung och fruktighet väldigt mjuk men smaken sitter bra i gommen, riktigt bra. Denna är Kent helt rätt på också en Glenlivet 18.
Kul provning men man inser vad svårt det är med dessa blindprovningar.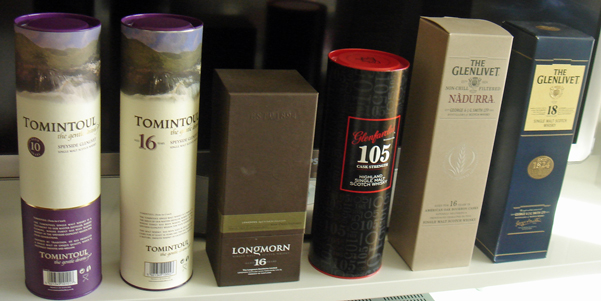 Dags för lite välbehövlig mat.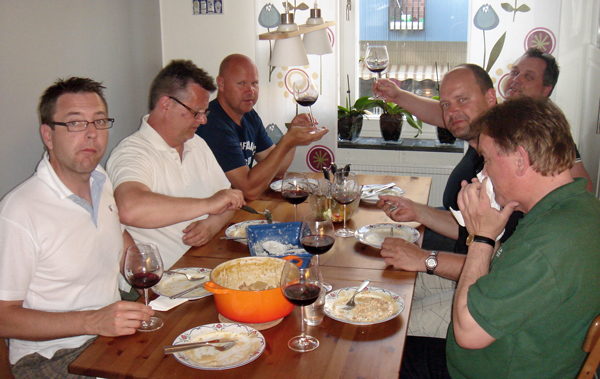 Kvällen avslutas med någon god whisky i soffan.